WELCOME TO POSSUM JACKS' GERMAN WIREHAIRED POINTERS
Possum Jacks' GWP Kennel breeds top quality German Wirehaired Pointers. We are a 2nd generation family based kennel of 30+ years. Serving the Rocky Mountain Area.
We are 2nd generation family operated kennel that specializes in Hunting Companions and marvelous Family Pets!
We strive to breed versatile German Wirehaired Pointers that not only have good conformation, can work a almost any type of terrain or field and have wonderful personalities. We also believe in performing the needed health screenings in our breeding dogs to ensure healthy puppies.
Pictured is Tucker pointing @ 8 weeks. Sold to Mark and Mandy Boname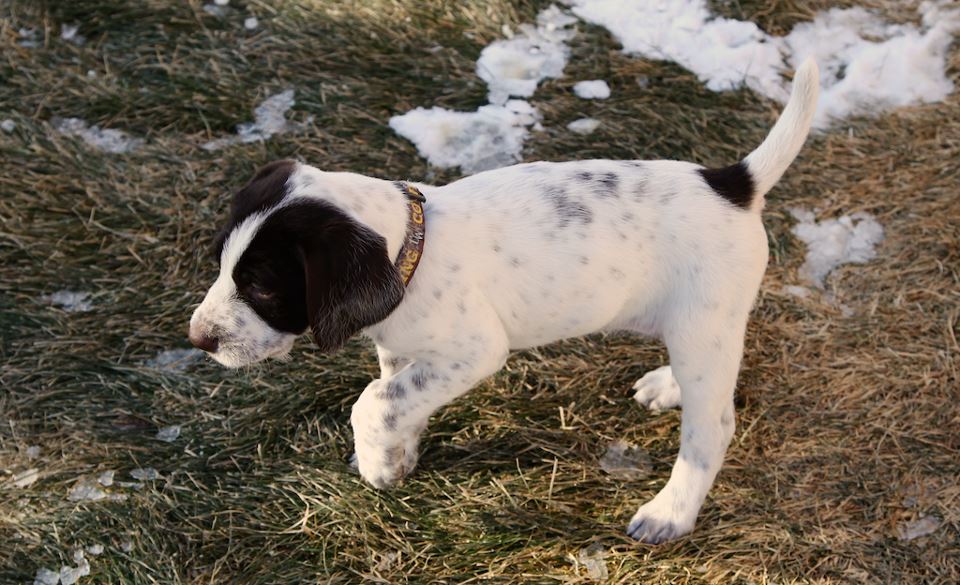 BELOW IS A PICTURE OF DEBO, OUR OLDEST WIREHAIR
AND MY PERSONAL COMPANION
WE HOPE YOU ENJOY VISITING OUR SITE.
ALL OF OUR DOGS ARE HUNTING DOGS
PLEASE CALL FOR AVAILABLE PUPPIES AND STARTED DOGS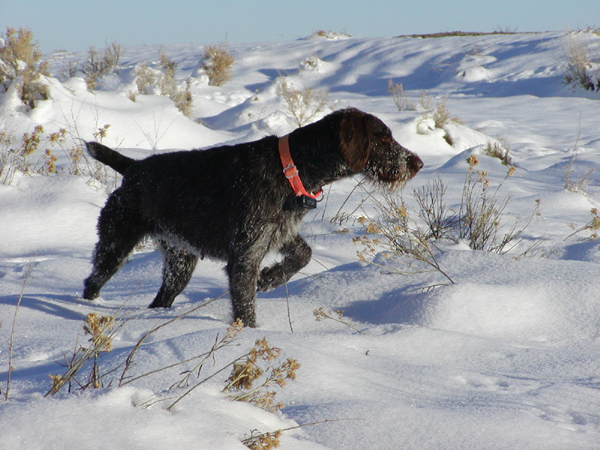 It's too early to give a chipper greeting.
You have visited this page 1 times. The current date and time is: 08/09/2022 2:12:35 AM
Hits since June 24, 2010
21409